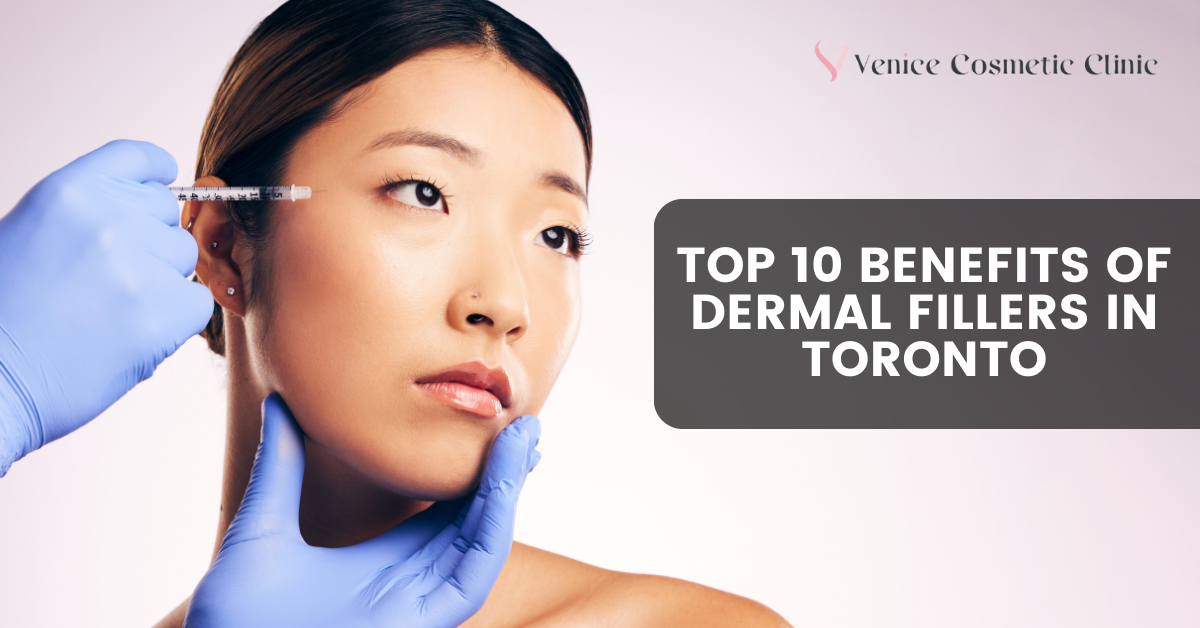 Top 10 Benefits of Dermal Fillers in Toronto
When achieving a more youthful appearance, many people in Toronto turn to dermal fillers as a non-surgical solution.
These treatments offer a range of benefits, from plumping thin lips to reducing the signs of aging. In this comprehensive guide, we'll explore the top 10 advantages of dermal fillers in Toronto and why you should consider them as part of your beauty regimen.
So let's get started.
10 Best Ways to Get Younger-Looking Skin in Toronto with Dermal Fillers
If you want to achieve younger-looking skin in Toronto, dermal fillers can be your best option. These fillers can help reduce wrinkles and fine lines, and improve skin texture to bring back a youthful glow to your skin.
Here are the top 10 benefits to help transform your skin and achieve a radiant, glowing look.
1. Dermal Fillers Plump Thin Lips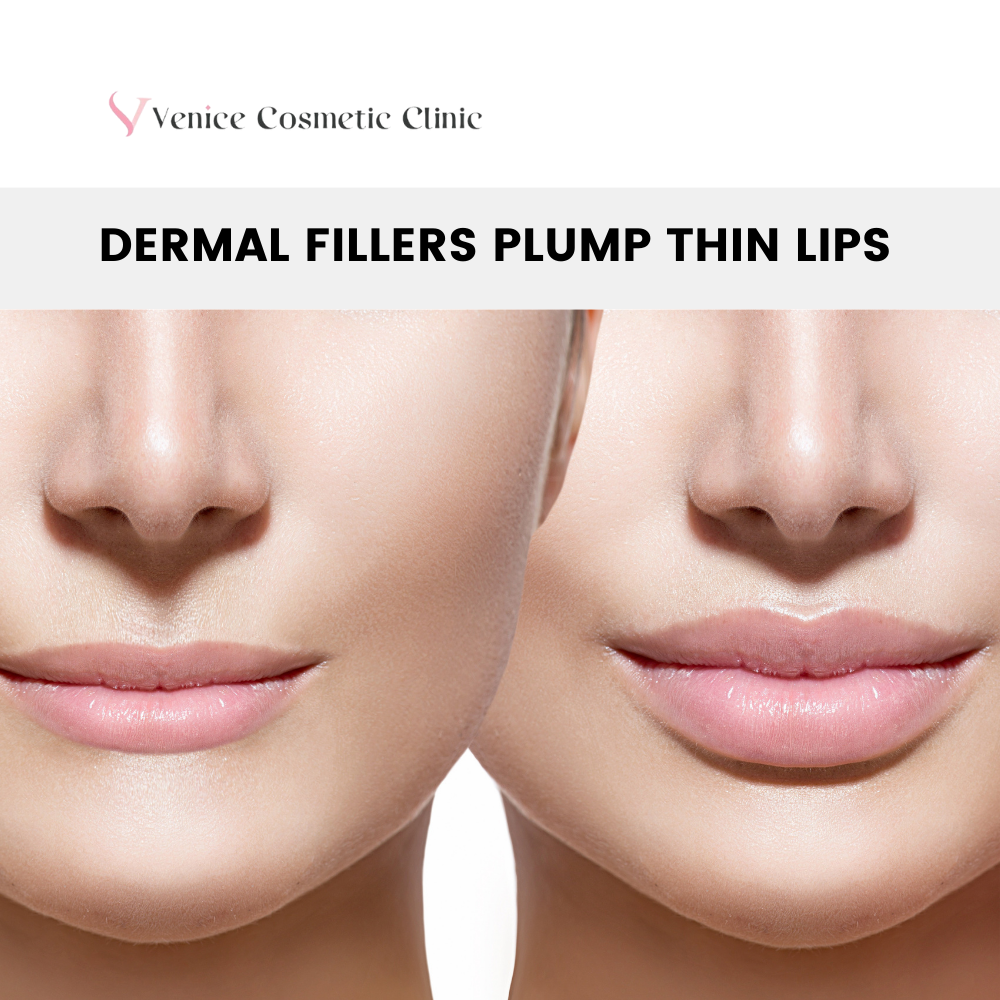 Thin lips can make you self-conscious, but dermal fillers provide a quick and effective solution. You can achieve plumper, luscious lips that enhance your overall facial appearance by injecting a specially formulated filler into your lips.
The most common dermal filler used for the lips is hyaluronic acid (HA). HA is a naturally occurring substance that helps to keep the skin hydrated and plump. HA fillers are injected into the lips using a small needle or cannula. The results are immediate and can last up to 12 months.
2. Dermal Fillers Lift Tired Cheeks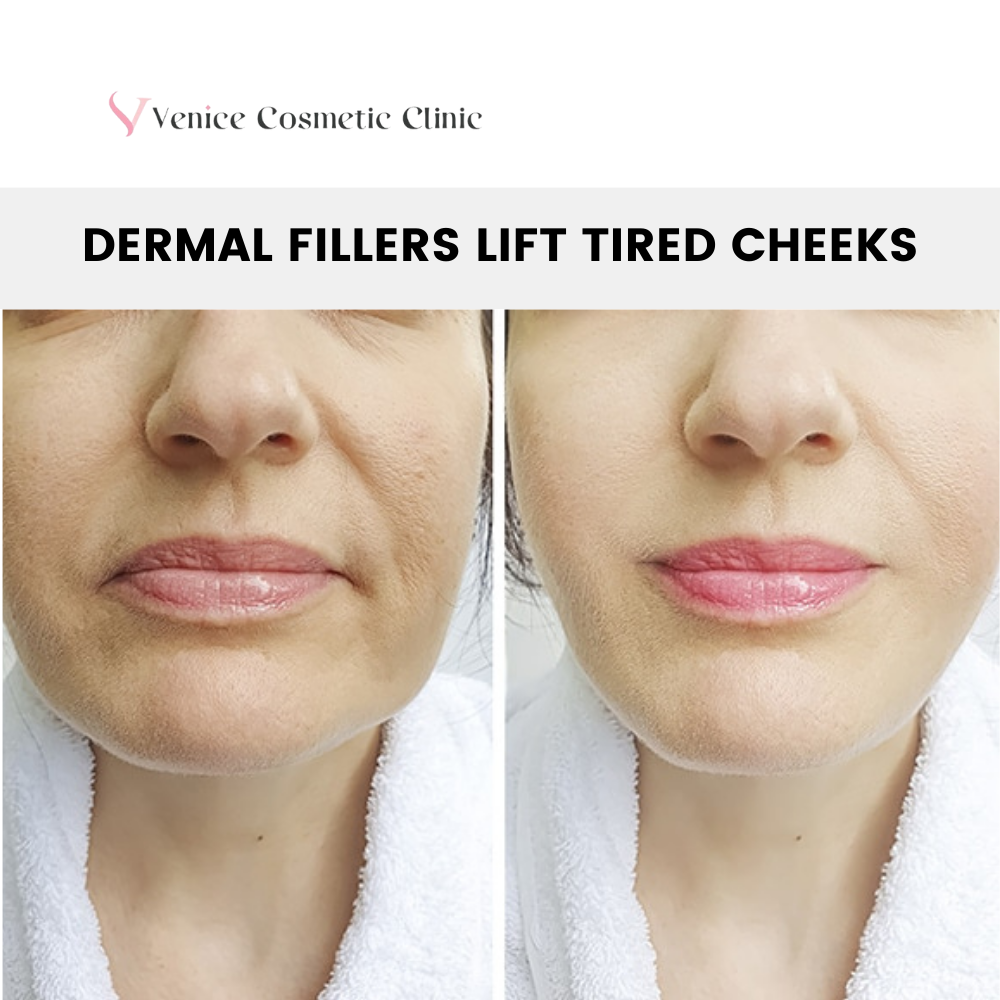 Our cheeks lose volume as we age, leading to a tired and saggy appearance. Dermal fillers can restore volume and lift the cheeks, giving your face a youthful and rejuvenated look.
Some dermal fillers, like Juvederm VOLUMA® XC, are made specifically to add volume to your cheeks. These fillers lift the skin from underneath, giving you a younger and more refreshed look.
3. Dermal Fillers Erase Lines and Wrinkles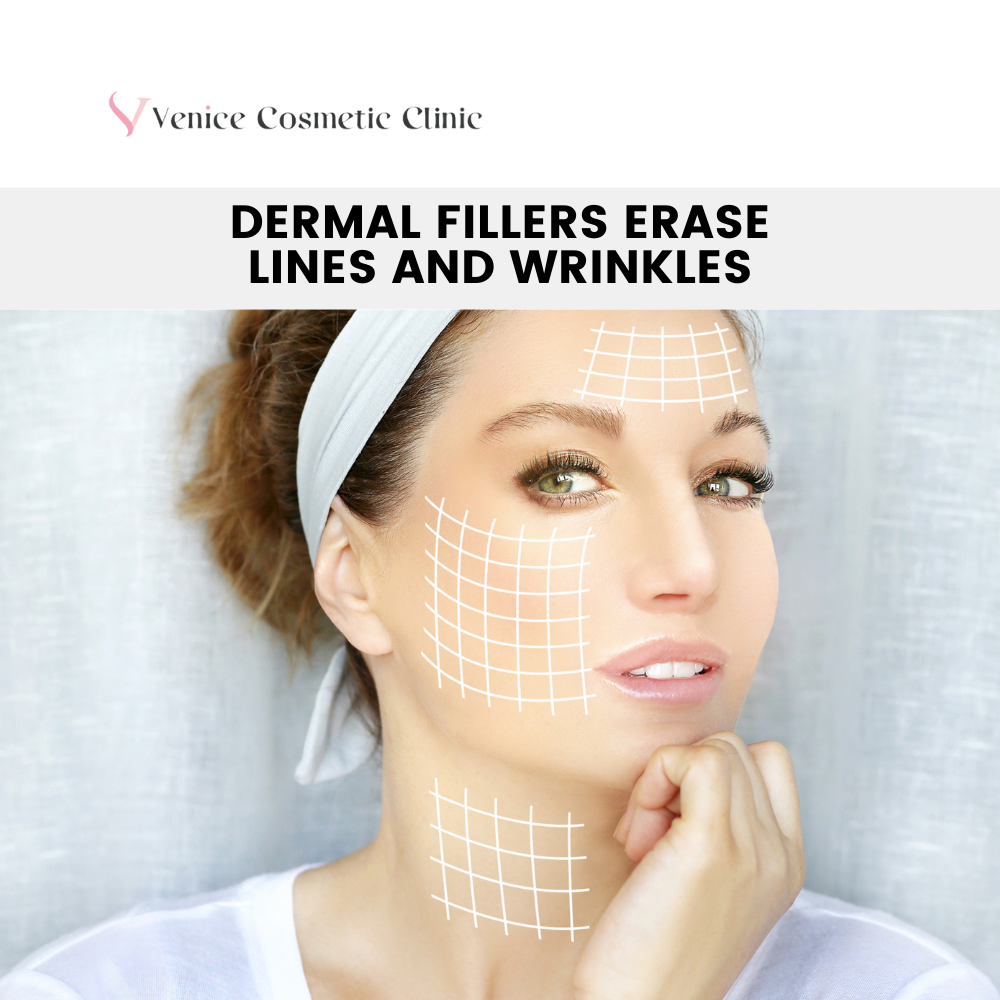 One of the most sought-after benefits of dermal fillers is their ability to smooth out fine lines and wrinkles. Whether you have crow's feet, smile lines, or forehead wrinkles, dermal fillers can help soften these imperfections, leaving you with smoother, more youthful skin.
4. Dermal Filler's Results Are Almost Immediate, with Zero Downtime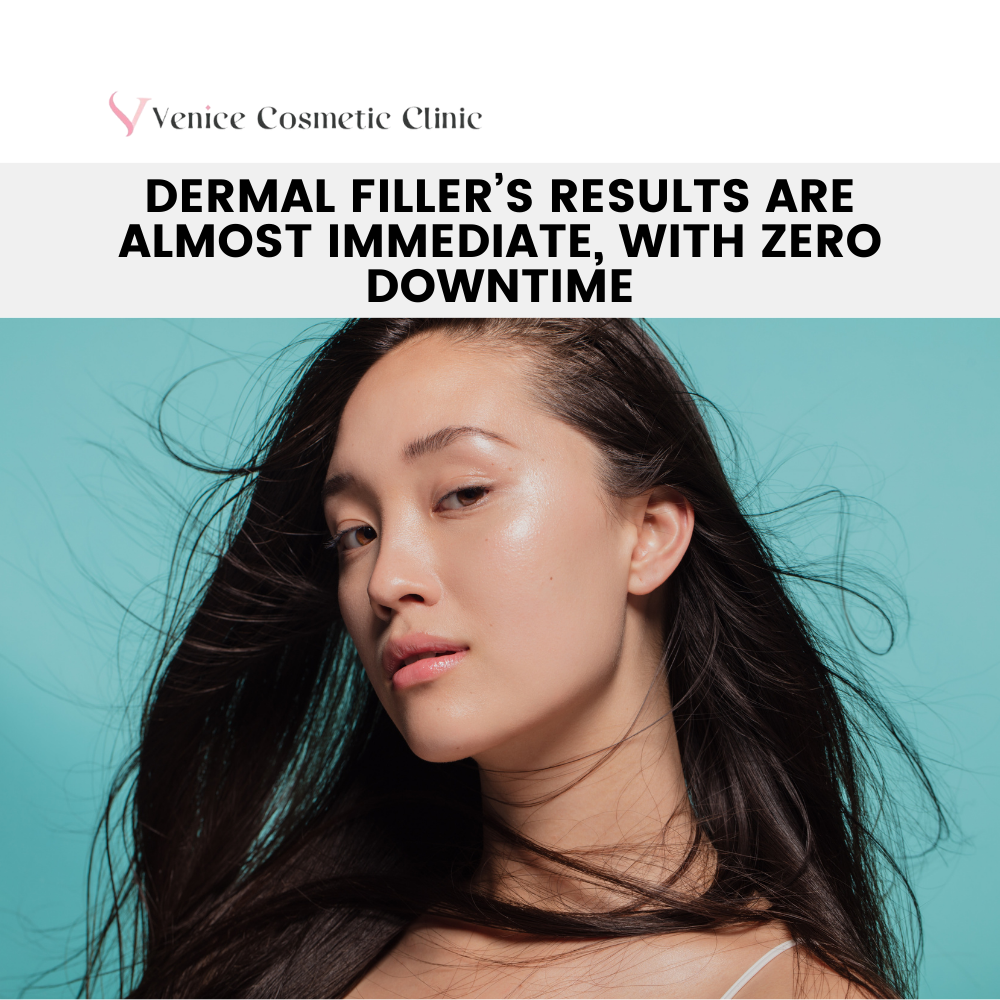 Dermal fillers are a popular and customizable cosmetic treatment that can be used to improve the appearance of your skin. Whether you choose Juvéderm or Restylane, you'll enjoy immediate results with smoother, more voluminous facial features.
There's no downtime with filler injections so you can return to your normal daily activities immediately afterward. Depending on the type of filler you have, your results can last anywhere from four months to two years.
If you're bothered by the signs of aging, dermal fillers could be a good option for you. They can help fill in lines and wrinkles, add volume to your lips and cheeks, and improve your skin's overall texture and quality.
5. Dermal Fillers Decrease Common Signs of Aging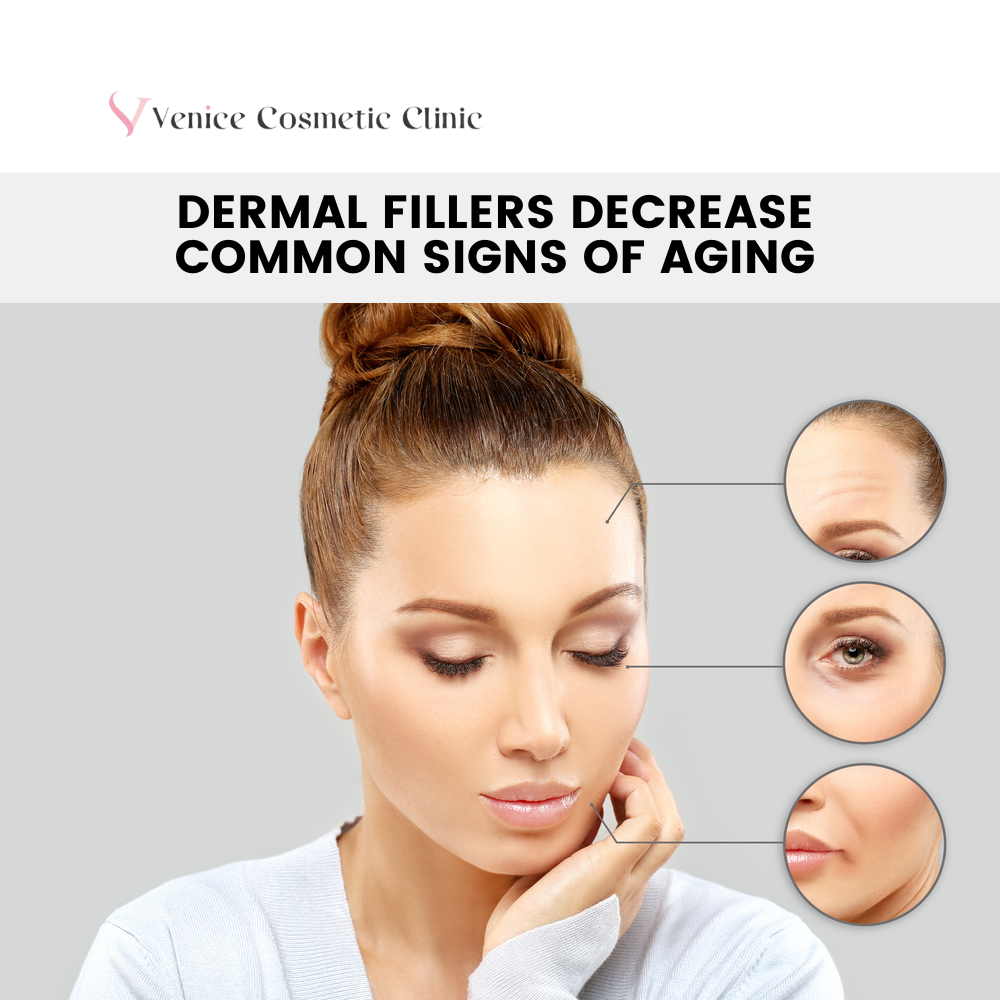 Dermal fillers are versatile and can target various signs of aging. Whether filling in hollow under-eye areas or reducing the appearance of nasolabial folds, these injectables can help you achieve a more youthful look without surgery.
6. Dermal Fillers Increase Collagen and Elastin Production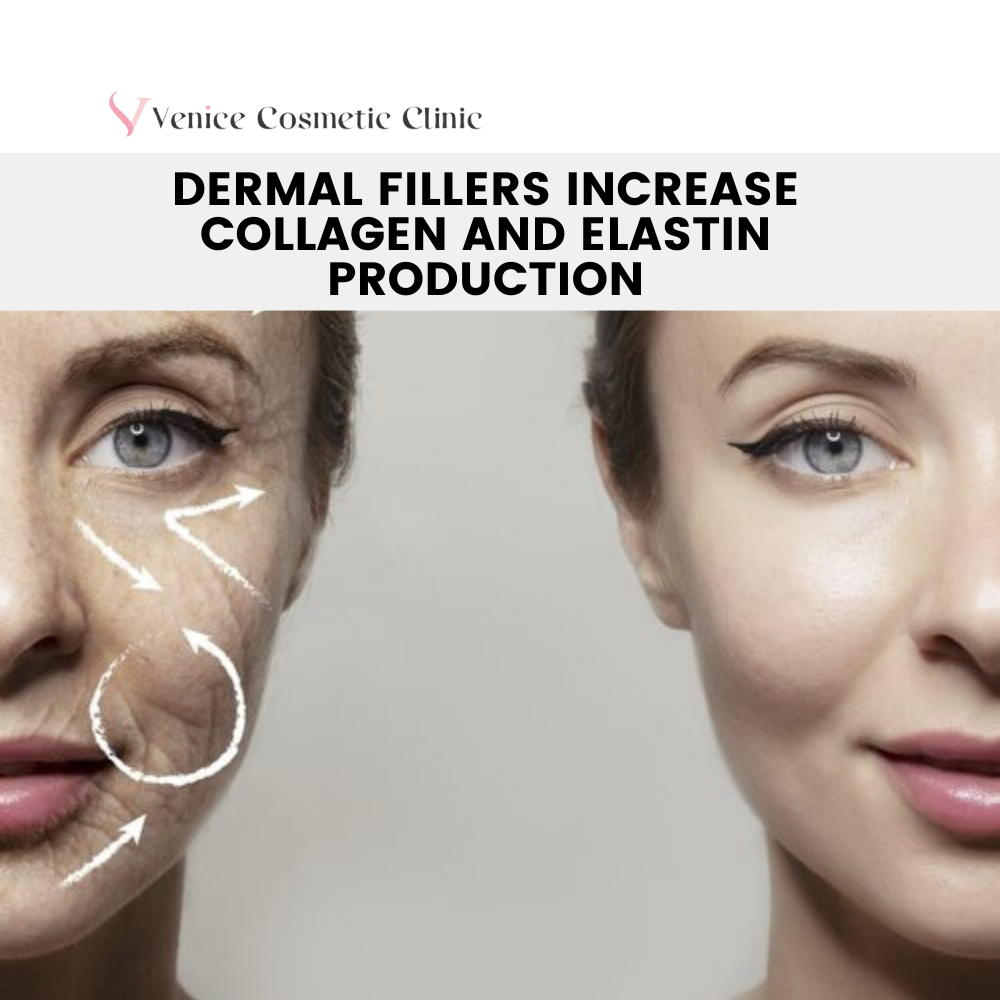 Collagen and elastin are essential proteins that keep your skin firm and elastic. Dermal fillers stimulate the production of these proteins, helping to improve your skin's texture and overall quality over time.
If you are considering dermal fillers to improve your appearance, it is important to consult with a qualified and experienced dermatologist or plastic surgeon. They can help you choose the right type of filler for your needs and explain the potential benefits and risks of the procedure.
7. Dermal Fillers Minimize the Look of Scars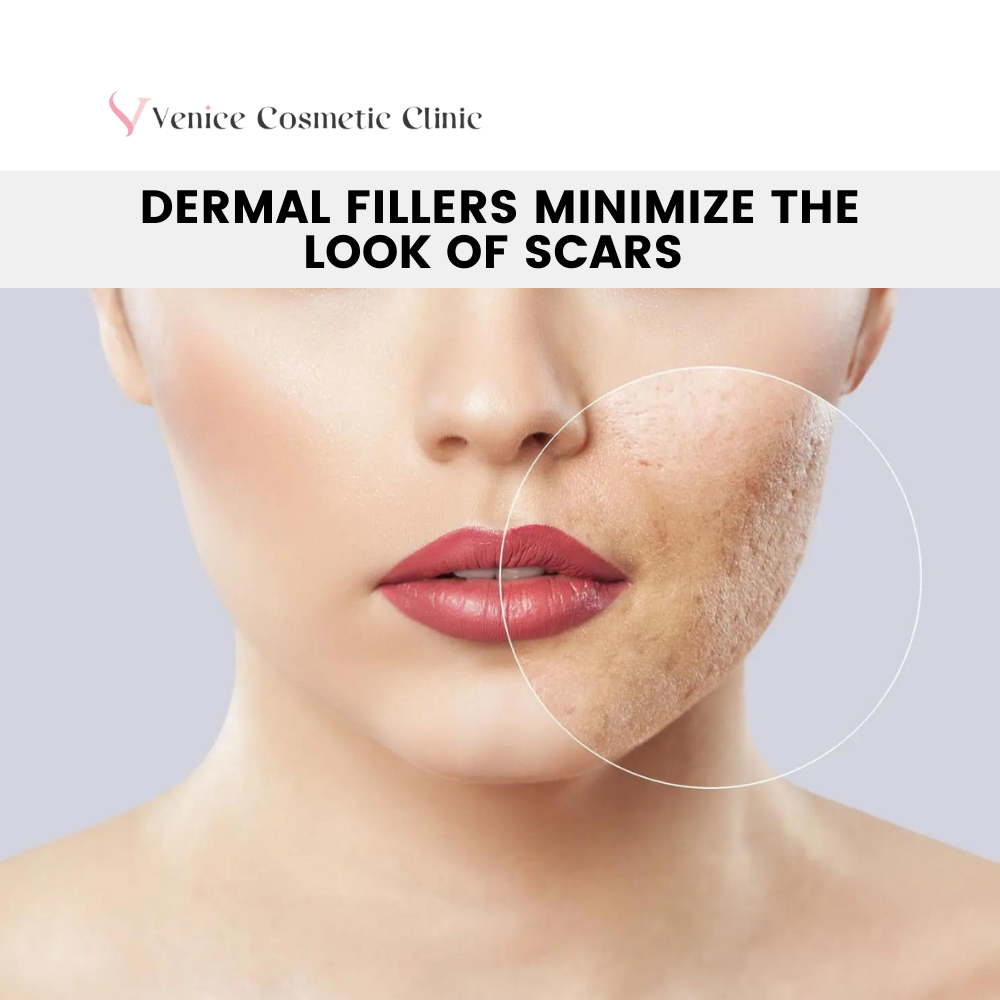 Dermal fillers are a safe and effective way to improve the appearance of the skin. They are minimally invasive and can be performed in a doctor's office or other clinical setting. The results of dermal filler injections are immediate and can last for several months to years, depending on the type of filler used.
If you have acne scars or other facial imperfections, dermal fillers can fill and smooth out these areas, providing a more even skin tone and texture.
8. Dermal Filler's Effects Are Subtle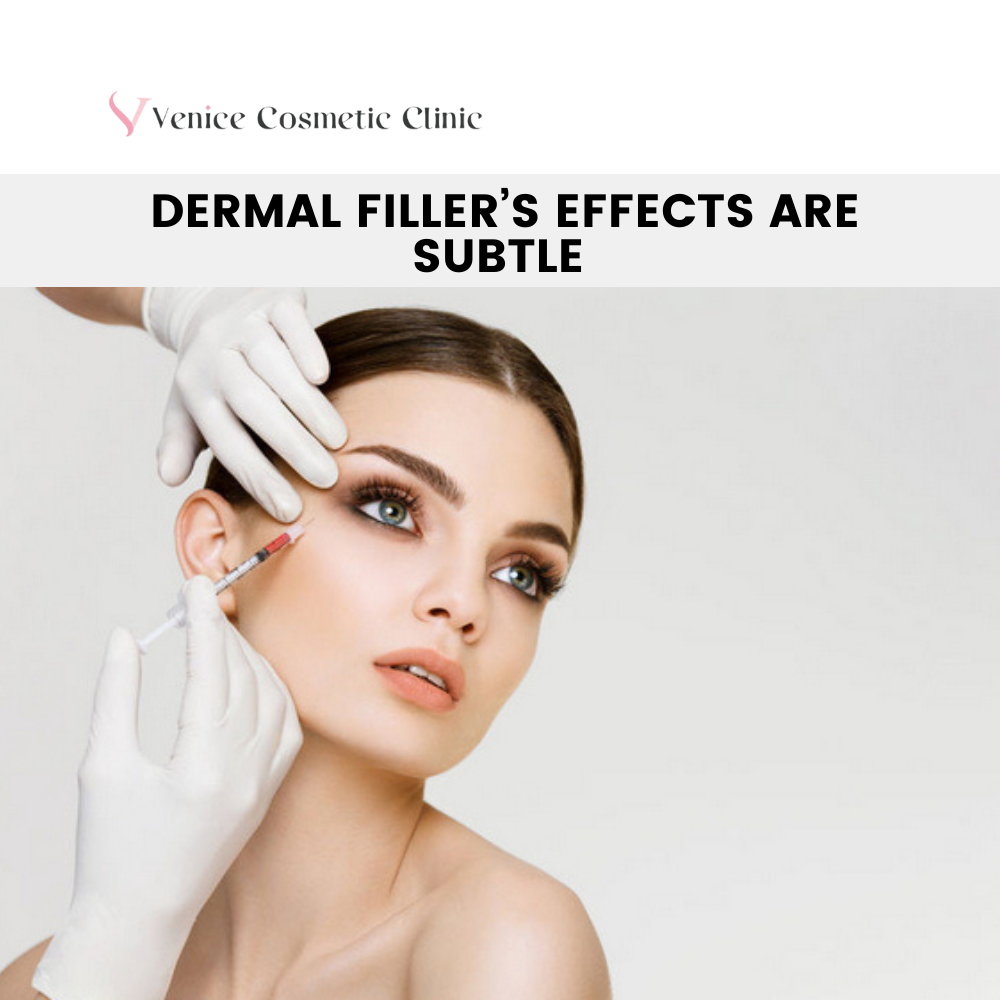 One concern many people have about cosmetic procedures is that they look unnatural. Dermal fillers are known for their ability to deliver subtle, natural-looking results that enhance your features without making you appear overdone.
9. Dermal Fillers Can Be Used With Other Treatments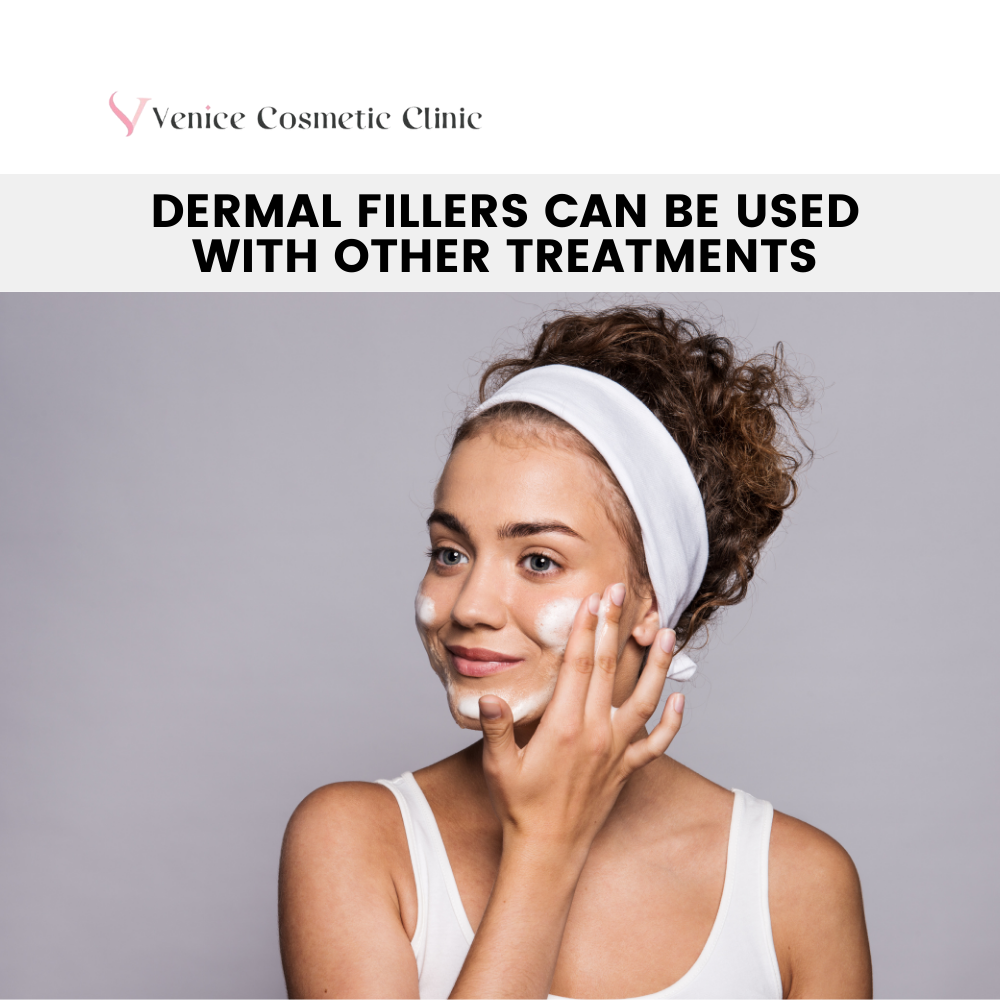 Dermal fillers can complement other beauty treatments like Botox for a comprehensive facial rejuvenation plan. Your skincare specialist can create a customized treatment plan for your unique needs and goals.
10. Dermal Fillers Deliver Natural-Looking Results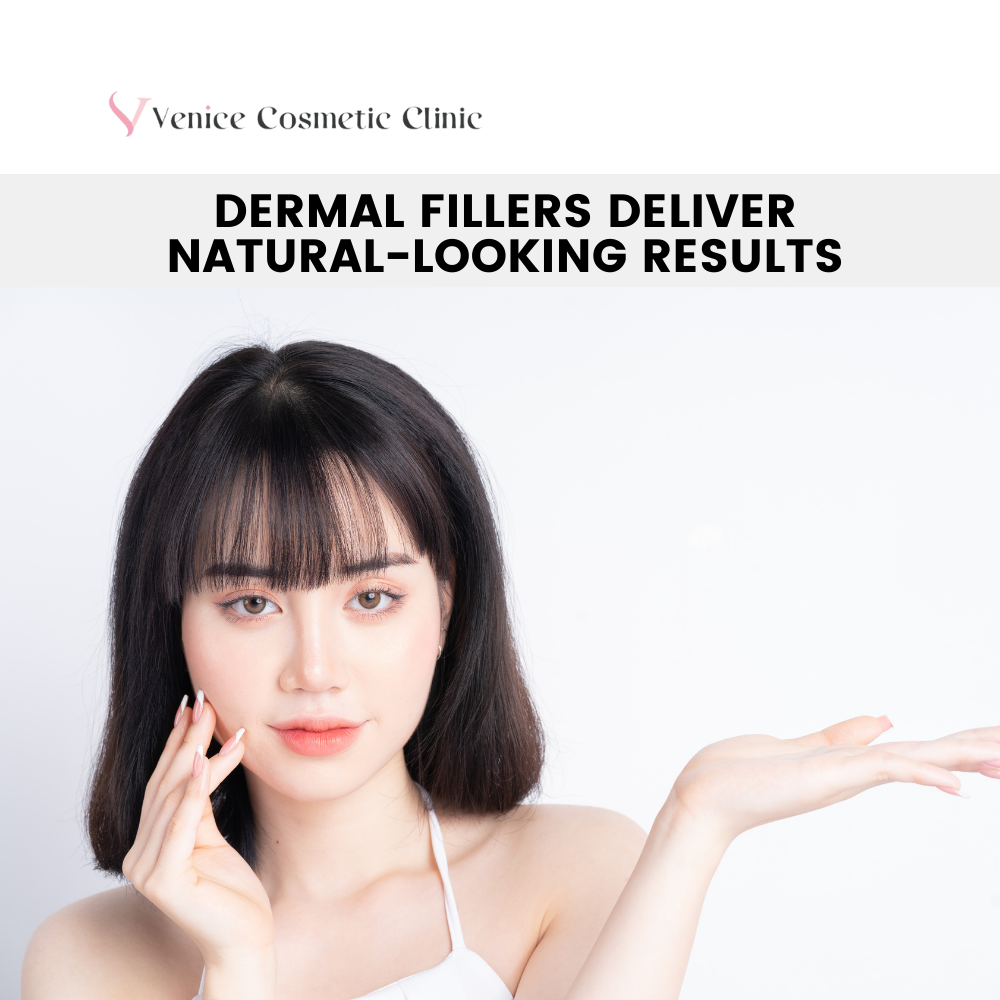 The most significant benefit of dermal fillers is the ability to achieve natural-looking results. When administered by an experienced practitioner, dermal fillers enhance your beauty without drawing attention to the fact that you've had a cosmetic treatment.
Why You Should Get Your Dermal Filler Treatment at Venice Cosmetic Clinic in Toronto and Nearby Areas
Choosing the right clinic for your dermal filler treatment is essential for achieving safe and satisfying results. Here's why Venice Cosmetic Clinic stands out:
Experienced Practitioners: Our clinic is staffed by experienced, skilled practitioners who prioritize patient safety and satisfaction.
State-of-the-Art Facilities: We, Venice Cosmetic Clinic, boast state-of-the-art facilities, ensuring you receive high-quality care in a comfortable environment.
Personalized Treatment Plans: We offer personalized treatment plans tailored to your needs and aesthetic goals.
Comprehensive Services: We provide various cosmetic treatments and procedures besides dermal fillers.
Positive Patient Reviews: We primarily receive positive reviews after every treatment.  Your 100% satisfaction is our top priority. Our

continuously growing reviews

are the perfect reflection of your work.
We help countless individuals in Vaughan, Richmond Hill, Toronto, Brampton, and surrounding cities, assisting them in resolving their mole-related concerns.
Schedule a free consultation to discuss your goals and learn more about their services.
Our Other Exclusive Services:
Benefits of Dermal Fillers FAQs:
Before getting dermal fillers, you may have questions and concerns. Here are some frequently asked questions about dermal fillers to help address your queries:
1. Do Fillers Make Your Skin Glow?
Yes, Dermal fillers can improve skin texture and radiance by boosting collagen production. Their primary function is to add volume and address specific concerns. Injectable fillers like Restylane and Juvederm improve your skin further. They also help in restoring a beautiful look to your face.
2. How Long Do Dermal Fillers Last?
Indeed, Dermal Filler is one of the best treatments to kill your wrinkles and make your skin look better. The duration of dermal filler results varies depending on the type of filler used. Generally, results can last anywhere from 6 months to 2 years. Some fillers like Deepers injectables can also last up to 14 – 15 months.
3. What Fillers Make Your Face Look Better?
The choice of filler depends on your specific concerns. Hyaluronic acid fillers like Juvederm and Restylane are popular options for facial rejuvenation. However, consulting with a skincare professional is highly recommended before doing any treatment.
4. Are Fillers Natural Looking?
When administered by a skilled practitioner and done properly, dermal fillers can deliver natural-looking results that enhance your facial features without appearing artificial. When the fillers are injected, they attract H2O molecules that hydrate your skin area.
5. How Painful Are Dermal Fillers?
Some patients report minimal discomfort during dermal filler injections. Topical numbing creams are often used to minimize any pain or discomfort. But in general, Dermal Filler treatment is not painful. You won't feel any pain or discomfort.
Conclusion
Dermal fillers offer many benefits for those seeking a non-surgical approach to facial rejuvenation in Toronto.
From plumping lips to reducing wrinkles and scars, these treatments provide impressive results with minimal downtime. When choosing a clinic for your dermal filler treatment, consider Venice Cosmetic Clinic in Toronto and nearby areas, known for its experienced practitioners and exceptional patient care.
Schedule a free consultation to explore the possibilities and take the first step toward achieving a more youthful and refreshed appearance with dermal fillers.
Say goodbye to fine lines, sagging cheeks, and thin lips, and embrace the confidence of looking and feeling your best.